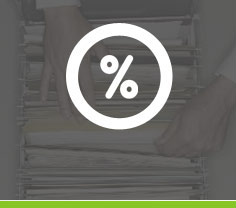 Reports

in real-time

the fastest way to

Know everything
Click2Sell Transactions Report
Click2Sell Transactions Report is one of the most important reports in e-commerce business, because it allows you to see all information about the sales, your customers and other essential order data. A good Transactions Report should include as much information about your transactions and orders as possible. That's why we created a powerful tool for you – Click2Sell Transactions Report! Now our vendors and affiliates are able to find out the most essential data about their sales, customers, transactions and manage their orders.
Click2Sell Transactions Report shows you the most essential data about your sales:
| | |
| --- | --- |
| TRANSACTION ID | The unique number of your transaction. |
| DATE | The date when the sale occured. |
| PRODUCT | Name of your own or promoted product that was sold. |
| AMOUNT | Income that you received from a customer during this transaction. |
| VENDOR | The name of the vendor: this will be yours or the vendor's name of your promoted product (click on it to e-mail). |
| AFFILIATE | The name of affiliate that referred you the sale: click on the name to e-mail. |
| CUSTOMER | The name and e-mail address of buyer who purchased your product. |
| COUNTRY | The country where your customer is located: track your buyers geographically! |
| PROFIT | How much profit you made from the sale. |
| PAID | Shows payment type of the transaction: Paypal, Skrill, Google Checkout or Credit Card. |
| TYPE | Type of the transaction: sale, refund or subscription (if your product requires recurring billing). |
You can do whatever you want with this data: view transaction details, view order information with your customer's entered personal information. Sort all transactions by transaction ID, date, product's name, amount, vendor and affiliate names. Sort them by customer's personal information and location. You can also see which product sales bring you the most profits, which of your offered payment methods are preferred by buyers. Sort transactions by type: whether you make a sale for a digital or material product or a new customer subscribes to your recurring billing service – you can sort everything on Click2Sell Transactions Report!
Click2Sell Transactions Report provides you with a most comprehensive tool to view only your desired transctions. You can make the report to show:
All product's transactions.
Your OWN product's transactions.
Your affiliated product's transactions.
Transactions for each of your separate product.
You can make the report display only sales made directly by you and your own activity or additionally show only sales that were made by your affiliates. You can easily find out which affiliates have made you sales and which of your products they promote! Filter out the transactions made on certain dates and view only your desired time periods. Additionally you can make the report display the refunded sales. The powerful search tool allows you to search and find the transaction just by entering a part of your customer's name, e-mail or any other transaction's detail. The report will find and show you all related sales!
Vendor and Affiliate profit lines show you the amount of money you have made by your own vendor or affiliate activities. Whether you are a vendor or affiliate, you can be sure that Click2Sell Transactions Report will show all the most important data about your orders and transactions.
Join Click2Sell.EU Today and Start Using Click2Sell Transactions Report free!