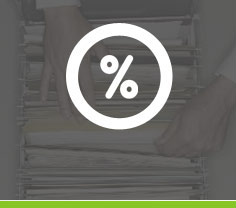 Reports

in real-time

the fastest way to

Know everything
Click2Sell Campaigns Report with Tracking Channels
Would you like to track different affiliate marketing campaigns of your product? Would you like to see which advertising methods and sources (channels) work the best for you and which perform poorly? Imagine that you can find out everything about your product's e-mail or banner promotional campaigns… This you can get using Click2Sell Tracking Channels and see data organized in Click2Sell Campaigns Report.
Click2Sell Campaigns Report using Tracking Channels is useful for both vendors and affiliates. It allows you to create separate tracking channels – links for your own or promoted products and then use them to test different marketing techniques, methods and find out which traffic – visitor sources provide you with the best converting traffic – customers who Buy! Instead of driving visitors straight to your product's website using default affiliate link, create tracking channels and track each visitor's source. With them you can isolate your website visitors brought via banner ads, article marketing, e-mail marketing and other promotional techniques, keep track of each campaigns results and performance separately! Create as much tracking channels – separate tracking campaigns as you want!
Click2Sell Campaigns Report with Tracking Channels shows each traffic source on a separate row with all the most important marketing data:
| | |
| --- | --- |
| CAMPAIGN | Name of the tracking channel – promotion campaign. |
| VIEWS | Number of views that a certain channel brought. |
| VISITORS | Number of visitors brought via the tracking channel. |
| SALES | Number of all sales made via campaign. |
| REFUNDS | Number of sales that were refunded by buyers brought via certain tracking channel. |
| CONVERSION RATE (%) | Track the effectiveness and product conversion rate for each tracking campaign. |
| REFUND RATE (%) | Refund percentage of the tracking channel. |
| PROFIT | Real profit brought by exact channel – campaign. |
| TOTALS | Shows all stats in details for all your tracking channels and promotional campaigns. |
It's very easy to create tracking channels campaign:
Just click on "Add Tracking Channel".
Enter your desired campaigns name and click on "Finish".
Click on "Get Link" link to get your campaign tracking links.
You can use tracking links to bring visitors straight to your promoted product's website or use a special "&checkout" token at the end of the link and bring interested visitors right into checkout page to buy a product! This "&checkout" token feature is very important if you want to test and track separate sales or landing pages conversion rates! You can sort and measure all the statistical data on Tracking Campaigns Report page and view data for your desired period of time.
Sign Up with Click2Sell.EU – the Most Innovative Vendor and Affiliate Marketing Platform!