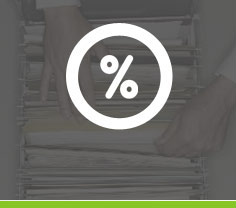 Reports

in real-time

the fastest way to

Know everything
Affiliate Program Tracking with Click2Sell Reporting System
Click2Sell reporting system is a comprehensive and powerful analytic solution which enables vendors and affiliates to get full access to campaigns' real-time performance data and find the most vital statistical information required for success in online business. Simple to use Click2Sell reporting system can generate real time affiliate tracking reports and make affiliate program tracking convenient and helpful. With their help you can get a clear picture of the effectiveness of online marketing campaigns and affiliate programs using a set of powerful ready-made reports:
Click2Sell reporting system with affiliate program tracking capabilities consists of:
Comprehensive insight into affiliate marketing campaign performance for all products you sell or promote – visitors, sales, product conversion ratio, earnings, fees, refunds, profits and more!
Day-by-day progress of all your products' affiliate programs at a glance. Monitor your and your affiliates performance day after day!
All the information on views, visitors, sales and conversions rates that you and your affiliates generate by different traffic sources (search engines, websites, PPC campaigns). Find out which products you sell or promote convert the best, which traffic sources and affiliates bring you the highest quality traffic! It's full affiliate tracking report!
Details about websites and search engines referring buyers to your products. See how buyers find your products and track their behavior. Explore different conversion rates for different traffic sources – whether it's a website, a search engine or a Pay-Per-Click campaign.
Statistics about all your product refund rates in one easy-to-read chart.
There you will also be able to quickly find all your refunded sales. Thus you will not need to gather your refunds one by one from regular list of your sales.
Summary of the effectiveness of all traffic sources (campaigns) enabling you analyze different visitor tracking channels side-by-side. Tracking different advertising campaigns, measuring and comparison of the effectiveness has never been easier!
The in-depth data about all transactions made on the specific date. Identify who your buyers are, what country they are from, contact them directly and much more!
All-in-one keywords review which describes not only the most popular and effective keywords people use to find your and your affiliates' websites and products through Google, Yahoo! and MSN search engines, but also the keywords that generate the most sales in your Pay-Per-Click advertising campaigns such as Google Adwords, Yahoo! Search Marketing and FindWhat. See all performance reports, track views, visitors, sales and conversion rates – for each product and each keyword!
If you want to benefit from Click2Sell reporting system and raise your affiliate marketing campaign performance to a qualitatively new and higher level with affiliate tracking capabilities - get your own Click2Sell Account Now – it's free!