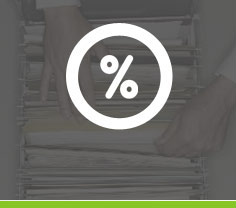 Reports

in real-time

the fastest way to

Know everything
Click2Sell Daily Report
Would you like to double or triple your current sales? Would you like to make your business twice or more effective as it is now and get the most from your affiliate marketing campaigns? WHY Sometimes in one day you make thousands of dollars and the other day your sales drop to miserable few hundreds? If one of these questions even once has appeared in your mind – it means you need accurate Daily Report on your products or affiliate programs. You should know exact information about your website visitors, the sales they make and conversion percentages for each of your product. You should also be able to evaluate your marketing campaigns' performance and daily activities of your affiliates!
Click2Sell Daily Report is the right tool for you to keep track of your product's daily activity and marketing campaigns success. It is a powerful tool to view detailed information on how many visitors, product views and sales each of your products had on the specified day. It also shows you income, refunds and the most important – profits you've earned during the day! The report is powered by an easy to use powerful filter to drill down your reports and find out the most important information about your product and affiliates performance.
Click2Sell Daily Report shows the following data:
| | |
| --- | --- |
| VIEWS | Find out how many times your product was viewed by potential customers. |
| VISITORS | Real number of unique visitors who came to the sales page of the product referred by you or your affiliates during the ongoing day. |
| SALES | The number of sales that you made with your own efforts or were brought by your affiliates. |
| CONVERSION RATE (%) | You can easily track percentage of successful sales or subscriptions from total number of visitors for each of your product. As Conversion rate is the key metric to evaluate the effectiveness of your or affiliates' efforts (selling product, making subscription), you can modify and tweak your affiliate marketing campaign and try to get the best results out of it. |
| REFUNDS | The report also takes into account all refunds and refunded money that you had within a specified period of time. Refund rate is very good indicator of product quality. The better product is, the less refund rate will be. |
| INCOME | Shows your earned money for certain product or service you sell. |
| COMMISSIONS AND FEES | At a glance you'll see how much commissions you should pay or have already paid to affiliates and what amount of service fees you'll have to pay to Click2Sell. |
| PROFIT | This column shows profit of your products and affiliate marketing campaigns when selling products online or promoting them. It shows amount of money that is yours after you pay all commissions to affiliates and Click2Sell Network. |
It's also very important that Click2Sell Daily Report allows you to see performance of your affiliate program from different perspectives:
Your own activity bringing visitors and making sales;
Activity and performance of each of your products;
Certain activity of your affiliates, sales and performance.
On each row of the daily report, near every certain date there is a [+] to click and get more in information. The data is split into 2 main activities:
My Own – when you click on [+] near it, you can see all your performing products that had the activity during that day.
Affiliates – if you click on [+] near this row, you can see all names of your affiliates that brought you some visitors, sales and of course – names of your products that affiliate promotes.
Click2Sell Daily Report has a powerful built-in filter so you can easily select the criteria and create a report based on them. Daily Report filter allows you to show data for all your products at once or select your own certain product or promoted product by you (if you act as affiliate and promote other vendor's product). Just use the drop down box and select the desired product! The report will show only the data for that certain product once you select it.
Additionally, Click2Sell Daily Report filter enables you to select the desired dates to view report for. You can use the already pre-set dates:
This Month
Last Month
This Year
Of course, you can easily generate report for a custom period of time – just select your desired dates on the calendar and your report will be done in seconds!
If you want to be far ahead of your competitors – you should know not only basic information about your daily affiliate marketing program performance, but sometimes you must analyze very specific details! At Click2Sell you can be sure that this quality Daily Report tool has everything to offer to satisfy your as internet marketing participant needs and give your business opportunity to become very profitable!
Signup on Click2Sell.EU and use Affiliate Tracking Reports to improve performance of your internet marketing campaigns!