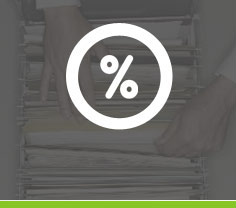 Reports

in real-time

the fastest way to

Know everything
Click2Sell Keywords Report
Have you ever wanted to know which keywords are used by your products buyers on search engines to find your website and then buy? Which keywords to bid on Google Adsense program?
With Click2Sell Keywords Report you will be able to find out everything about the most valuable keywords which bring you customers and money! Click2Sell Keyword Report was designed with a real search engine marketer like you in mind! Report shows you which keywords on search engines rank the best and bring you visitors and buyers for your products. This report is useful for both vendors and affiliates and each can benefit from it.
If you are a Vendor and want to Sell Products Online successfully – just place Click2Sell Buy Now buttons to your products sales page and our system will track all your website visitors.
If you are Affiliate and would like to Promote Products Online using your own website or PPC (Pay-Per-Click) marketing campaigns – Click2Sell Keywords Report will show all keywords that bring you the most targeted visitors and sales!
You don't have to use any special codes, scripts or software. Just promote your affiliate links on your own website or other blogs, websites, forums and bring visitors to vendors of your promoted product site using your affiliate links. Click2Sell Affiliate Program Tracking System will do the rest! Click2Sell Keywords Report shows you each keyword – one by one – that customers use to type on search engines and find your website or click on Pay-Per-Click ad and then visit it.
Click2Sell Keywords Report is able to track all keywords used on major search engines:
Google
Yahoo!
MSN
Baidu
and others
If you do run pay-per-click marketing campaigns, Click2Sell Keywords report will show keywords used to display your ads and made click on them. This report supports:
Google Adwords
Yahoo! Search Marketing
MIVA Pay-Per-Click (FindWhat)
others
Click2Sell Keywords Report shows data in a simple to understand table. Each keyword is shown on a separate line along with all its data:
Views – number of views your product gets from customers who entered the product's sales page using certain keyword.
Visitors – shows number of unique visitors that enter your website by searching for a certain keyword and then clicking on your website listing or pay per click campaign ad.
Sales – number of sales that a certain keyword brought you within a specified time frame.
Conversion Rate – see how well each keyword converts visitors into buyers!
Keywords report filter allows you to customize report as much as you want. View keywords and all the data by specified time period (just select desired dates and you will see all performing keywords) or by Product – see all the keywords for ALL your products or for each certain product separately. When you have full essential information about keywords which bring you sales, you can easily optimize your website and Pay-Per-Click campaigns on the best performing keywords and in such way increase your sales constantly using Click2Sell Keywords Report!
Join Click2Sell.EU – the most innovative vendor platform and affiliate network today and optimize performance of your online business with free keyword report!