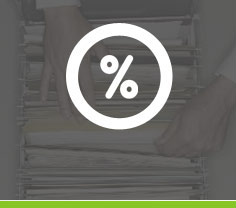 Reports

in real-time

the fastest way to

Know everything
Click2Sell Referral Report
Have you ever wondered where do your sales come from? Have you ever thought how great it could be if you get Referral Report and know where do your certain buyers come from? Which websites, which search engines refer customers to your website with intention to Buy your product, not just to look…
Click2Sell Referral Report can track your customers and find out:
How did they find your product;
Which website or link brought customer to your website and product's sales page;
Which search engine listed your product high on the rankings and brought you a real customer;
Which pay per click campaign was successful and sent you a buyer;
Which advertising campaigns are successful and steadily bring you customers.
Click2Sell Referral Report was created to help online vendors and affiliates find out all the vital information about websites that refer the most 'quality' visitors – buyers and this way optimize all advertising and promotional campaign efforts to the most profitable and results-bringing traffic sources! Click2Sell Referral Report includes all data about search engines and websites referring visitors to your products. This data can help you find out performance of your campaigns for each different traffic source – whether it's a website or a search engine.
Click2Sell Referral Report allows you to:
Track all websites referring visitors to your main website and even separate product's sales pages;
Track major search engines: Google, Yahoo!, MSN and many others that bring traffic and customers;
Track your own pre-made Traffic Channels and visitors/sales referred using them;
Track all visitors and customers brought by your own activity and efforts;
Track visitors which were referred by affiliates;
Find out which promotional campaigns get the best results and bring the most customers;
Get information which advertising campaigns do not produce the desired results and get rid of them!
Each traffic – referral source is shown on a separate row, so this ensures that you get only the most important information about that traffic source.
Click2Sell Referral Report shows this data for each and every different traffic source:
Views – number of your product views by potential customers;
Visitors – number of unique visitors that visit your website and/or separate product's pages;
Sales made – number of sales that each certain traffic source brings;
Conversion Rate – the rate on how well your product converts for a certain traffic source.
Whether it's a website or a search engine, you can easily find out all information on how many visitors it brings, how many sales it produces and how well the overall traffic converts from that certain traffic source.
This way you can measure your product's success by testing out and advertising it on different websites, using different banners and promotional methods. You can easily find out the effectiveness of your advertising campaign and get rid of the loss making campaigns at the same time concentrating only on those who give the most Return On Investment (ROI). Click2Sell Referral Report data can be easily sorted, so you can see which traffic sources bring you the most or least visitors and sales. Which traffic sources bring the highest quality traffic – highest conversion rates.
The built-in powerful report filter allows you to easily select and generate the reports for the most important data. You can easily select to show data for a certain period of time – Just select the dates from the calendar! View data for all your products and their traffic sources at once or select only a certain product to view referring websites for! Find out which traffic sources were used by you to bring in visitors and sales to your website – My Sales selection. Find out how affiliates promote your product – Affiliate Sales selection.
Whether you are a vendor or affiliate, Click2Sell Referral Report will track all traffic sources to your own website where buy now buttons are placed or straight to affiliate links. You can track everything on Click2Sell.EU!
Signup with Click2Sell today and use the great tracking benefits to sell your own products online or promote others products and increase the effectiveness of promotional campaigns with Click2Sell Referral Report!